South African Commuters Stranded as Taxi Operators Strike
The National Taxi Alliance has embarked on a national protest, bringing Pretoria to a standstill and leaving thousands of commuters with no means of transport. The demonstrations have affected grade 12 learners writing their final examinations of the year.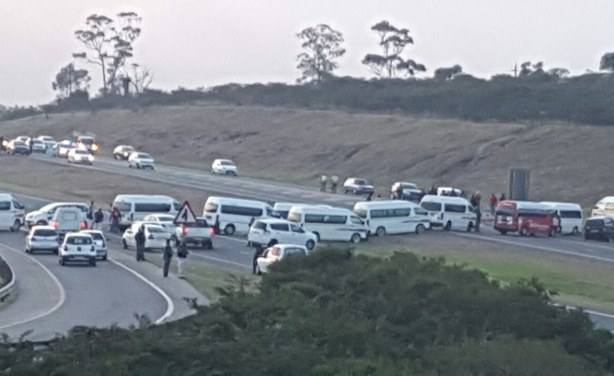 Taxis strike blockade (file photo).