Zuma on The Book, Economic Crisis and 'Badmouthing' South Africa
President Jacob Zuma addressed the National Council of Provinces about "trying economic times" and the much-talked-about book by veteran journalist Jacques Pauw, The President's Keepers, which he called referred to in his speech by mentioning " lies and speculation and imagination of people". One of the allegations in book is that, for four months after being sworn in as president in 2009, Zuma received a salary of R1 million a month from Durban businessman and well-known ANC supporter Roy Moodley that he didn't pay tax on. Zuma denies the allegation.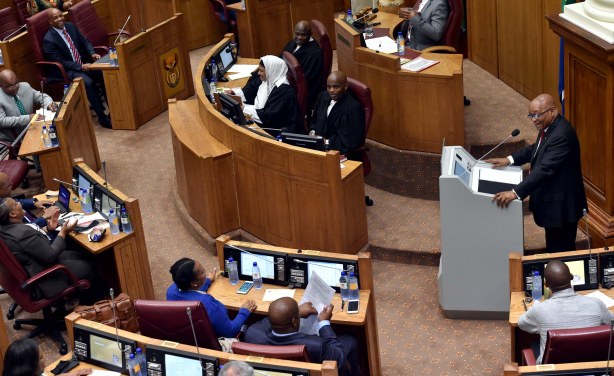 President Jacob Zuma delivering his Annual Address to the National Council of Provinces (NCOP) in the Old Assembly Chambers at Parliament in Cape Town.
InFocus
The President's Keepers by author and investigative journalist Jacques Pauw has reached ninth place on online retailer Amazon's bestsellers' list despite circulation of a pirated ... Read more »

Official opposition the Democratic Alliance staged a walkout during a Parliamentary question and answer session for President Jacob Zuma who denied that he received any undisclosed ... Read more »