Violent Arrests a Sign of Ugandan Security Agency Turf Wars?
Two days after unidentified gun-wielding men violently rearrested suspects who had just secured bail for the murder of police officer Andrew Kaweesi, the army finds itself sucked into tensions in Ugandan security circles. The suspects appear to have become the latest pawn in what looks like a turf war amidst inter-agency rivalry, writes The Observer's Derrick Kiyonga.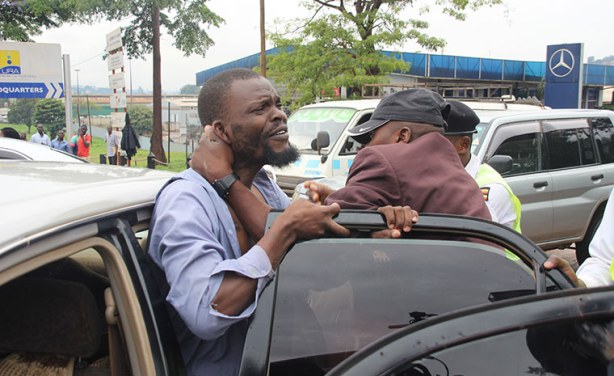 Ahmed Ssenfuuka being rearrested shortly after being released on bail.
InFocus
The High Court in Kampala has ordered that each of the 23 suspects in the murder of former police spokesperson Andrew Felix Kaweesi be compensated with U.S.$22,000. Justice Margret ... Read more »