Grace Mugabe Booing Lands Four Behind Bars in Zimbabwe
Three men and a woman are facing a charge of undermining the authority of the president after they allegedly heckled Zimbabwean First Lady Grace Mugabe at a ruling party rally held in Bulawayo. The booing apparently upset President Robert Mugabe and may ultimately have played a part in the sacking of former vice president Emmerson Mnangagwa, a political decision that leaves the First Lady widely tipped to become Mugabe's deputy.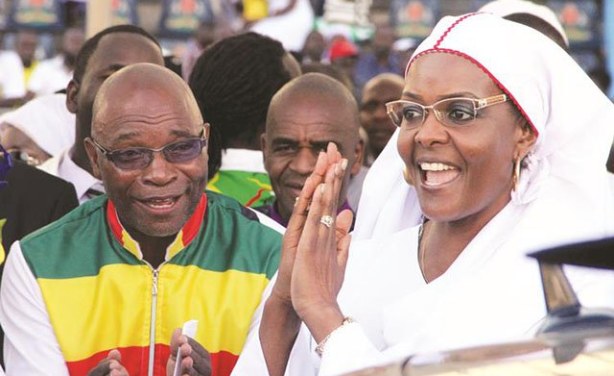 First Lady Grace Mugabe (file photo).
InFocus
Police have launched a manhunt for a group of ruling party youths that booed First Lady Grace Mugabe at a rally in Bulawayo. The heckling angered President Robert Mugabe, who ... Read more »