Free Higher Education Not Feasible - South African Commission
"... There is insufficient financial capacity in the state to provide totally free higher education and training to all who are unable to finance their own education, let alone to all students, whether in need or not," the executive summary of the Heher Commission into the Feasibility of Fee-Free Higher Education and Training said.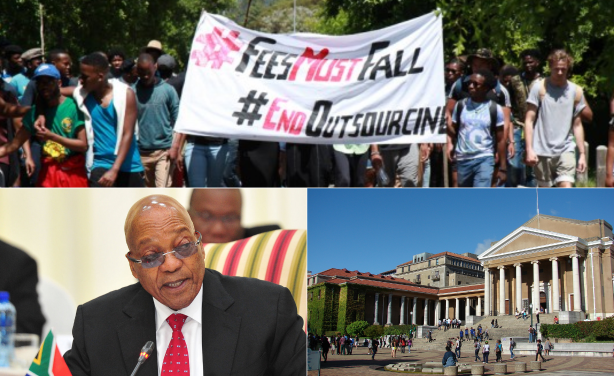 Top: #FeesMustFall protesters. Bottom-left: President Jacob Zuma. Bottom-right: University of Cape Town.
InFocus
Western Cape police have said that officers are prepared to "maintain law and order" during protest action by students from the University of Cape Town and the Cape Peninsula ... Read more »

Violence broke out in Cape Town's CBD after several thousand students marched to Parliament to demand "free decolonised education" when Finance Minister Pravin Gordhan delivered ... Read more »