South African Students React to Fees Commission Report
Students' Representative Council members from the universities of Cape Town, Witwatersrand, and the Free State have slammed the report by the Heher Commission into the Feasibility of Fee-Free Higher Education and Training, describing it as "disappointing" and "unexpected".
Video
Publisher:

Publication Date:

14 November 2017

The Fees Commission report has recommended that the government should increase the budget for tertiary education. The Heher Commission into the ... see more »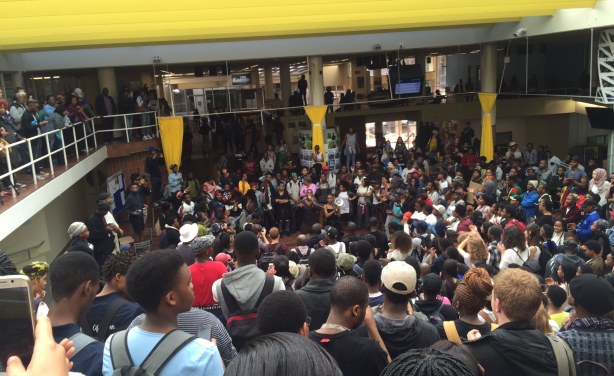 UCT students protest fee announcement by former higher education minister Blade Nzimande (file photo).
Video
Publisher:

Publication Date:

14 November 2017

The Fees Commission report has recommended that the government should increase the budget for tertiary education. The Heher Commission into the ... see more »
Video
Publisher:

Publication Date:

14 November 2017

The Fees Commission report has recommended that the government should increase the budget for tertiary education. The Heher Commission into the ... see more »
InFocus
"... There is insufficient financial capacity in the state to provide totally free higher education and training to all who are unable to finance their own education, let alone to ... Read more »