Zimbabwean Succession Race Takes a Nasty Turn
In the video, the ruling Zanu PF youth leader Kudzai Chipanga says he is ready to die for President Robert Mugabe while accusing Defence Forces boss Constantine Chiwenga and the former vice president Emmerson Mnangagwa of causing the disappearance of the much talked about U.S.$15 billion worth of diamond revenue. Earlier, Chiwenga issued a statement demanding a stop to the ruling party purges or the military will step in.
InFocus
Commander of the Zimbabwe Defence Forces General Constantine Chiwenga has warned those responsible for "purging" the country's ruling Zanu-PF party to stop, or the military ... Read more »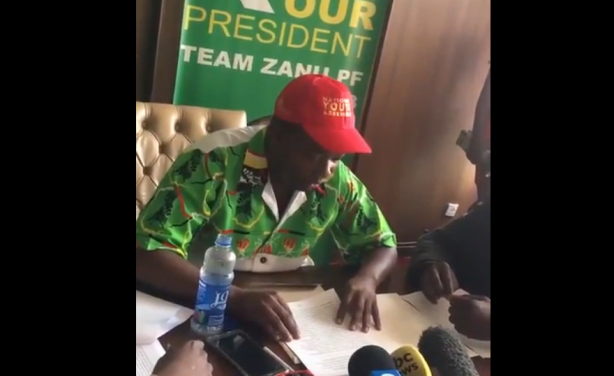 Zanu PF youth leader Kudzai Chipanga.