South Africa: How Liquid Are Power Utility Eskom's Funds?
Eskom, Africa's largest supplier of electricity has been at the centre of various storms with its former chief executive being accused of corruption. The company has also been bailed out of financial trouble by the government on numerous occasions.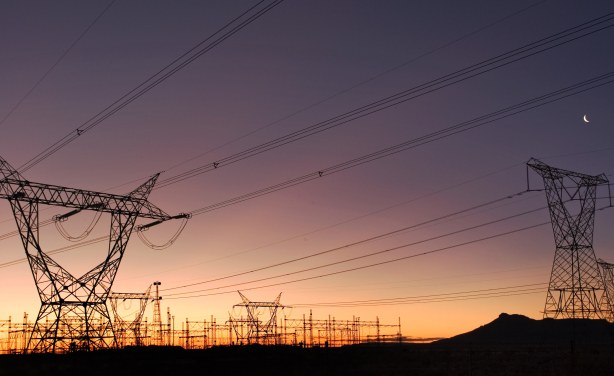 Beaufort West, Western Cape province (file photo).
South Africa: Country Cannot Afford the Financial Collapse of Eskom

DA, 14 November 2017

The DA will write to the Chairperson of the Portfolio Committee on Public Enterprises, Ms Lungi Mnganga-Gcabashe, to request that she urgently call the Minister of Public… Read more »

South Africa: Key Issues That Eskom Is Simply Not Ready to Acknowledge Publicly Yet

Daily Maverick, 2 October 2017

What is happening at the country's power utility, almost 100 days since the appointment of new Eskom Group Interim CEO Johnny Dladla? By CHRIS YELLAND, investigative editor, EE… Read more »

South Africa: Eskom Bags Two Awards

SAnews.gov.za, 2 October 2017

Eskom has scooped two awards in the Sunday Times Top Brands Survey 2017. Read more »

South Africa: Minister Lynne Brown On Eskom Relationship With Trillian Company

Govt of SA, 15 September 2017

At a meeting today with Eskom's Acting Chairperson Zethemba Khoza and Acting Group Chief Executive of Eskom, Johnny Dladla, the Minister of Public Enterprises Lynne Brown… Read more »

South Africa: South Africans Owe the Guptas From Saxonwold

Daily Maverick, 18 September 2017

South Africans (black, white, brown and blue), and even the greater global community, owe a deep debt of gratitude to the Guptas from Saxonwold. Read more »
InFocus
Public Enterprises Minister Lynne Brown has been urged by the ruling party to lay criminal charges against people implicated in the "looting" of Eskom after it lied about paying ... Read more »

Public Enterprises Minister Lynn Brown has asked that the new interim board investigate the financial affairs of the power utility, following media reports that it was bankrupt. Read more »