Ugandan Army Song Composer Sergeant Kifulugunyu Dies
Steven Sempagala - who was known as Sergeant Kifulugunyu - has died. He composed morale-boosting songs during the bush war. His famous song Omoto Nawaka was composed in 1984 after he joined the National Resistance Army rebels.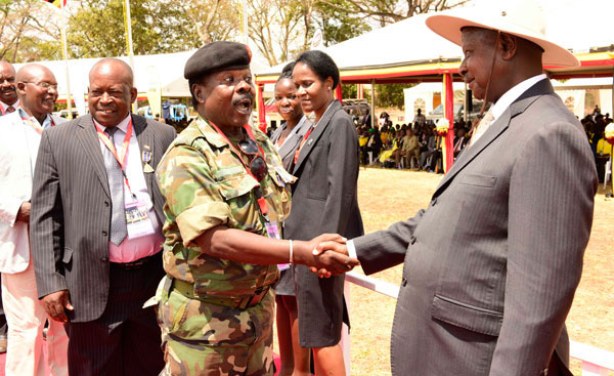 Steven Sempagala, aka Sgt Kifulugunyu, greets President Yoweri Museveni after he was awarded the Luweero Triangle medal.
Video
Author:

NTVUganda

Publisher:

Publication Date:

16 November 2017

A February 2016 interview with Steven Sempagala aka Sergeant Kifulugunyu, who has died. He is known for composing morale boosting songs during the ... see more »