UN Calls on DR Congo to Respect Right to Protest
UN High Commissioner for Human Rights Zeid Ra'ad Al Hussein has called on authorities to lawfully handle demonstrations organized by those protesting the updated electoral calendar. This follows inflammatory comments by police authorities ahead of the planned November 15 protests.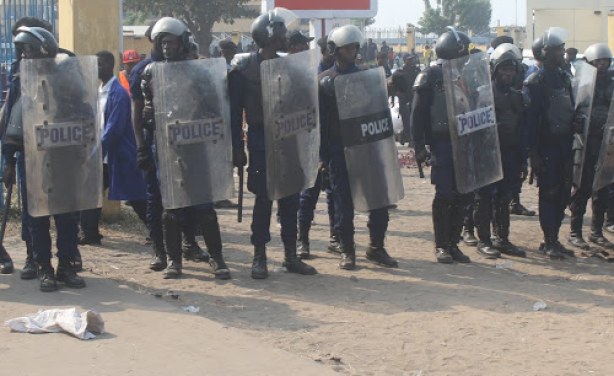 Police in Kinshasa (file photo).
Congo-Kinshasa: Resolving the Political Crisis in DR Congo

HRW, 9 November 2017

Chairman Smith, Ranking Member Bass, members of the subcommittee, thank you for the invitation to testify. I appreciate your ongoing and bipartisan interest in the Democratic… Read more »

Congo-Kinshasa: Outcry Over Election to UN Rights Council

CAJ News, 9 November 2017

HUMAN rights advocates are outraged at the election of the Democratic Republic of Congo (DRC) to the United Nations Human Rights Council. The crisis-torn country has been elected… Read more »
InFocus
Political uncertainty, divisions between government and opposition, combined with escalating violence in many provinces have set the country on a dangerous path, warns ... Read more »