Mugabe Makes First Public Appearance Since Military Action
Wearing a blue academic gown and hat, President Robert Mugabe walked slowly in a procession on the red carpet to the podium as the marching band played at the Zimbabwe Open University. Mugabe's top political allies were arrested by the military after it took control of the country, placing the man who has ruled the nation since independence 37 years ago, under house arrest.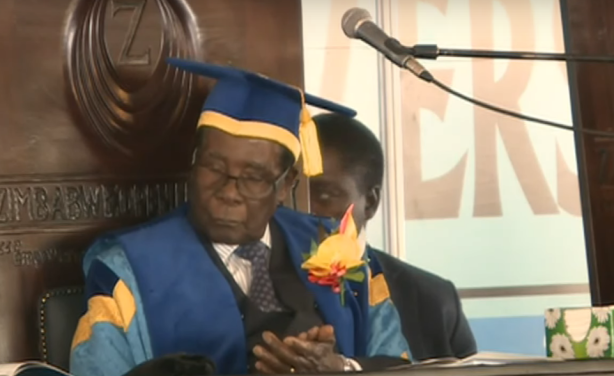 Al Jazeera English screenshot.