Nigerian Inquiry Into Death of Girls, Women in Mediterranean Sea
A ministerial committee is examining the circumstances surrounding the death of 26 teenage girls and women whose bodies were found on a Spanish ship in the Mediterranean Sea. Reports of the selling of citizens into slavery, will also be investigated. The committee has also raised questions on the haste in which the bodies were buried without full disclosure of their identities or nationalities.
Nigeria: Death of 26 Girls - Naptip Challenges Italian Authorities On Prosecution, Full Disclosure

This Day, 28 November 2017

The Director-General of the National Agency for the Prohibition of Trafficking in Persons (NAPTIP), Dame Julie Okah-Donli, has asked the Italian authorities to ensure that those… Read more »

Nigeria: Tragedy of the Migrants

Guardian, 20 November 2017

The death of 26 migrant Nigerians, all female, between the ages of 14 and 18, whose bodies were recovered from the Mediterranean by a Spanish Warship, Cantabria, the other day is… Read more »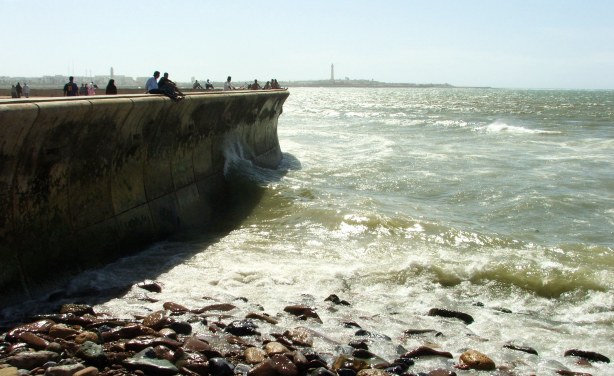 The Mediterranean Sea (file photo).
InFocus
Italian authorities have arrested two men who allegedly trafficked 26 Nigerian women and girls who were found dead on a Spanish ship in the Mediterranean Sea. The suspects were ... Read more »

The risk of drowning is far from the only danger facing migrants attempting the central Mediterranean route into Europe. Migrants are subject to arbitrary detention, arrest, ... Read more »

The victims, who are mostly teenagers aged 14 to 18, are believed to have been sexually abused and murdered as they attempted to cross the Mediterranean. Read more »