How Magufuli, Museveni's Deals are Reshaping East Africa
Tanzanian President John Magufuli and Ugandan President Yoweri Museveni are closing mega deals that are upsetting old alliances in the region, writes Haggai Matsiko in The Independent. The alliance has caused two big deals; the US$3.25 billion loop of the standard gauge railway through Tanzania and the US$3.55 Uganda oil pipeline.
Uganda: Magufuli, Museveni Sign Big Business Deals

Independent (Kampala), 22 November 2017

If holding hands, beaming smiles, and signing piles of Memoranda of Understanding (MoUs) is a measure, then Tanzanian President John Pombe Magufuli's visit to Uganda from Nov.9 -… Read more »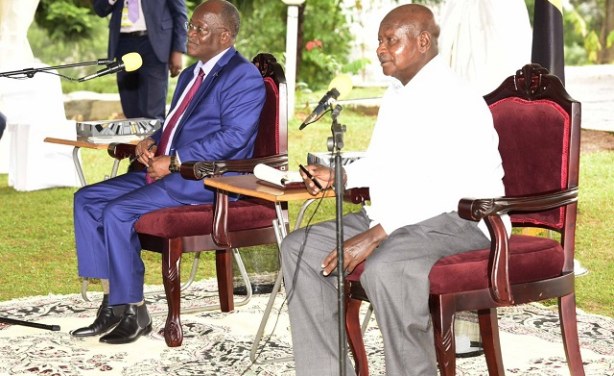 President John Magufuli and President Yoweri Museveni at Masaka State Lodge.
InFocus
President Yoweri Museveni of Uganda and John Pombe Magufuli of Tanzania have inaugurated the Mutukula One Stop Border Post. They also laid the cross-border stone for the ... Read more »