When Billions of People Don't Have Access to Toilets ...
Being denied access to safe, private toilets is particularly dangerous for women and girls, impacting on their health and education, and exposing them to an increased risk of harassment and even attack, writes Tim Wainright for IPS.
Video
Author:

Al Jazeera English

Publisher:

Publication Date:

4 April 2017

Al Jazeera's Hassan Ghani spends time with several of Kibera's residents examining the impact of the slum's waste crisis and explores the innovative ... see more »
Video
Author:

UN Water

Publisher:

Publication Date:

19 November 2017

If there's one thing that unites humanity, it's the call of nature. But depending on where we live, it's not always possible to dispose of our bodily ... see more »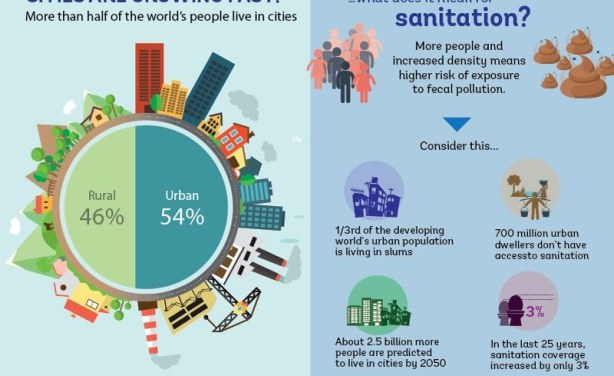 Sanitation remains a pressing challenge as urban centres have to deal with larger numbers of people.