Thieves Dig Tunnel, Rob Kenya Commercial Bank
Police have launched a probe into the theft of over U.S.$400 000 at KCB bank's Thika branch after thieves accessed the strongroom through an underground tunnel. No arrests or recoveries have been made so far.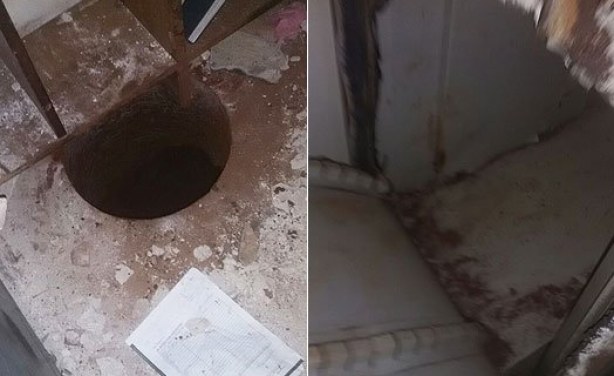 The scene of the strongroom of KCB bank, Thika branch, on November 20, 2017.