Zimbabwean Musician Sulumani in Fist Fight with a Fan
The fan, who was drunk started the brawl by disrupting the show, throwing tantrums and hurling abuse. When other fans tried to control him, he became so agitated and violent. Miffed by his actions, Sulumani had to briefly stop the show and exchange some blows with the fan.
Zimbabwe: Musician Chimbetu in Fist Fight

The Herald, 21 November 2017

Dendera singer Sulumani Chimbetu briefly exchanged the guitar for boxing gloves when he was involved in a fist fight with a fan during a show at Takarangana Club in Hatcliffe. The… Read more »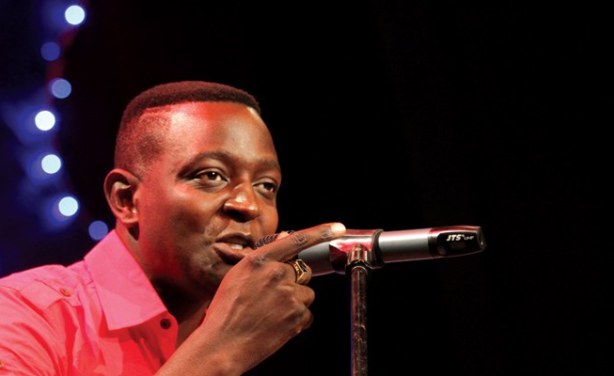 Sulumani Chimbetu.