Ugandan MPs ask Foreign Minister to Resign
Seven members of parliament say foreign minister Sam Kutesa should resign. This follows reports that Kutesa in 2016 asked for and received a Shs1.8 billion bribe from Chi Ping Patrick Ho, a Chinese national. The foreign affairs ministry has dismissed the report.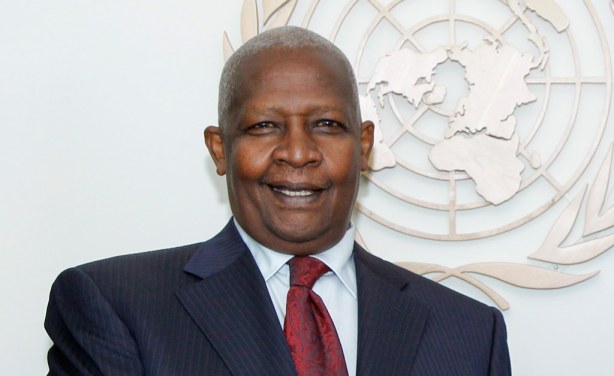 Uganda's Sam Kutesa elected as the 69th President of the UNGA.
Uganda: Govt Dismisses Kutesa Bribery Allegations

Independent (Kampala), 22 November 2017

Uganda's Ministry of Foreign Affairs (MOFA) has dismissed reports of a multimillion dollar bribery scheme at the UN allegedly involving minister Sam Kutesa, saying all engagements… Read more »

Uganda: How Kutesa, Wife Jennifer 'Solicited $500,000 Bribe'

Observer, 22 November 2017

Uganda Foreign Affairs minister Sam Kutesa, with the help of his wife Jennifer Nankunda Kutesa, allegedly solicited the $500,000 bribe from Chinese investors, according to the… Read more »

Uganda: Minister Named in U.S.$500,000 Business Bribery Case

Monitor, 21 November 2017

Foreign Affairs minister Sam Kutesa has been named in US court documents as having allegedly received a $500, 000 (about Shs1.8 billion) bribe help a Chinese company obtain… Read more »

Africa: U.S. Arrests Former Officials in Africa Bribery Schemes

VOA, 21 November 2017

The bribery scheme was hatched in the halls of the United Nations in New York and spanned several continents. Read more »
InFocus
The Paradise Papers investigation reveals offshore interests and activities of more than 120 politicians and world leaders, including Queen Elizabeth II, 13 advisers, ma Read more »