Rwandan Presidential Critic Rwigara Denied Bail Again
The judge says he dismissed Diane Rwigara's appeal to have bail granted because the crimes she and her mother are accused of are sensitive. The Rwigaras are facing charges of inciting public insurrection, forgery and promoting sectarian practices.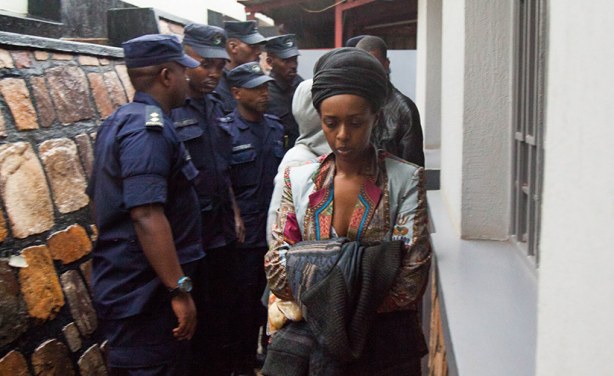 Diane Shima Rwigara getting out of the house after the police presents her an arrest warrant (file photo).
InFocus
Former presidential hopeful Diane Rwigara's family maintains that tax evasion charges are "politically motivated" and aimed at "silencing their criticism of government" and to ... Read more »

Disqualified presidential aspirant Diane Rwigara and her mother Adeline Rwigara, will now be remanded for at least 30 days before their trial begins. Her sister Anne Rwigara, has ... Read more »

The court has decided not to separate the trial saying that there are common charges against former presidential aspirant Diane Rwigara, and her sister Anne and their mother ... Read more »