Rwanda in Talks to Host Over 30,000 Immigrants From Libya
The government's intervention follows a UN report that the immigrants, most of them from West Africa, are being sold openly in modern-day slave markets in Libya. They are reportedly then kept in warehouses from where they are taken out for being publicly auctioned between U.S.$400-$500 or if lucky, ransomed by their families.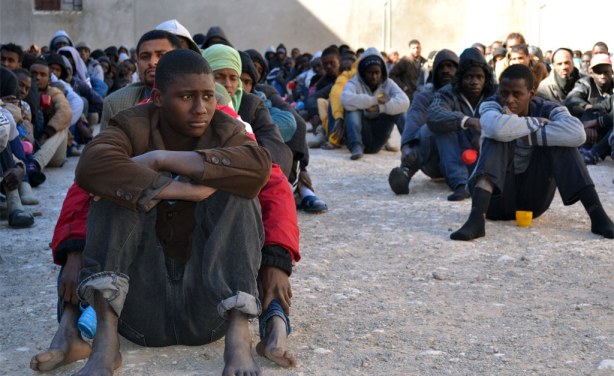 Migrants in Libya (file photo).
InFocus
The African Union is calling for swift action to identify and bring to justice all perpetrators and accomplices, after a CNN video showed migrants being auctioned as slaves in ... Read more »