Kenya Asked to Hold Police Accountable for Poll Brutality
Local media and human rights activists say more than 10 people were killed between November 18 and November 20, while international media reports at least 24 people killed by police since November 17. In October, Human Rights Watch and Amnesty International documented at least 67 killings, most by gunshot, during protests by opposition supporters after the electoral commission declared Uhuru Kenyatta the winner of the August 8 election.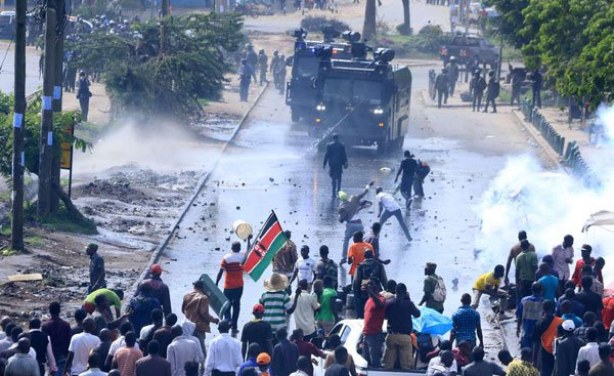 Police confront Nasa supporters with teargas and water cannons on Jogoo Road.
InFocus
A National Police Service report detailing the violence and killings following the annuled August 8 poll has been released. It comes after the Amnesty International and Human ... Read more »

Human rights activist Boniface Mwangi was hit in the chest by a teargas canister at "point-blank" range, as officers dispersed the #StopKillingUs protesters in Nairobi despite a ... Read more »

A 37-page report by Amnesty International and Human Rights Watch documenting excessive use of force by police and other security agents against protesters and residents has been ... Read more »