Grace Mugabe 'Was Prepared to Kill for Women's League Post'
Former Zanu-PF party women's boss Oppah Muchinguri-Kashiri says she gave up the ruling party Women's League post to Grace Mugabe in fear for her life after the former first lady "unleashed thugs on her". In 2014, Muchinguri-Kashiri relinquished her position as the ruling party's secretary for women's affairs to make way for the former first lady.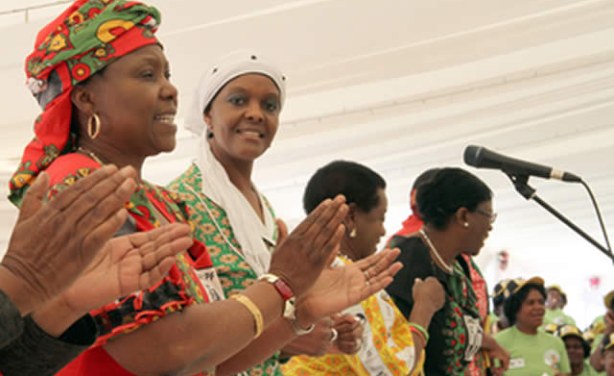 Former first lady Grace Mugabe (second from left) flanked by then Women's League boss Oppah Muchinguri, Ednah Madzongwe and Olivia Muchena (file photo).