Will New Zimbabwean President Appoint Leaner, Inclusive Cabinet?
New Zimbabwean President Emmerson Mnangagwa is expected to form a new cabinet, with all eyes on whether he breaks with the past and names an inclusive government or selects old guard figures from Robert Mugabe's era. In a tentative sign that he might do things differently, Mnangagwa has cut the budget for the Zanu-PF special congress to be held in December - but then appointed old faces as acting finance minister and foreign affairs minister.
Zimbabwe: President Mnangagwa Dissolves Cabinet

New Zimbabwe, 27 November 2017

President Emmerson Mnangagwa dissolved cabinet Monday and immediately appointed two allies to, in the interim, hold forte at two of the great offices of state - finance and foreign… Read more »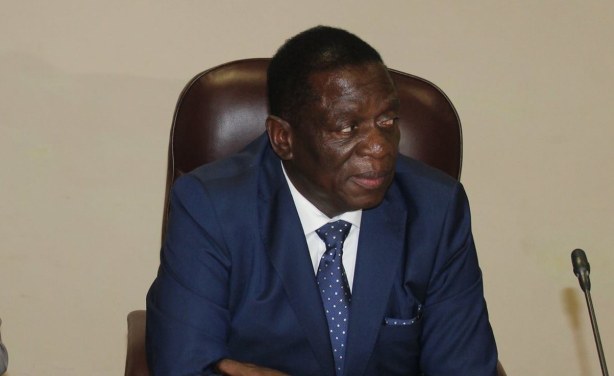 President Emmerson Mnangagwa.
Zimbabwe: Mnangagwa Plans Major Policy Shift

Zimbabwe Independent, 24 November 2017

Incoming President Emmerson Mnangagwa, who will be sworn in as Zimbabwe's new leader at the National Sports Stadium in Harare replacing former president Robert Mugabe forced out on… Read more »