Can French Policies in Africa Change for the Better?
The newest resident of the Elysee Palace, Emmanuel Macron, is on a three-day visit to the continent. He is seeking a clear departure from the policies of his predecessors but Congolese political scientist, Tumba Shango Lokoho, says "France has long been pursuing a schizophrenic Africa policy," He says that "there needs to be a renewal in discourse, but the African heads of state, who are often in office for a long time, are strategic partners in France." It's through them that France got involved, he says.
Africa: New Dynamic in Europe-Africa Relationship?

RFI, 28 November 2017

It was almost the summit that never was. Just weeks before the fifth AU-EU summit in the Ivorian capital, Abidjan, a furious row between members of the African Union put the whole… Read more »

Africa: Macron 'Prepared to Take Military Action Against Human Traffickers'

RFI, 29 November 2017

In an exclusive interview Wednesday with RFI and its partner television station France 24 from the Côte d'Ivoire, President Emmanuel Macron underlined his commitment to… Read more »

Africa: Macron Launches Billion Euro Fund to Build African Businesses

RFI, 29 November 2017

France is setting up a billion-euro fund for small-and medium-sized African businesses, President Emmanuel Macron announced on Tuesday. Read more »

Africa: Macron Condemns Colonial Crimes and People Traffickers in Africa Speech

RFI, 28 November 2017

Emmanuel Macron recognised the "indisputable crimes" of European colonialism and vowed to fight people smuggling from sub-Saharan Africa in a keynote speech at Ougadougou… Read more »

Africa: Africa Should Not Become Too Dependent On Europe

Deutsche Welle, 28 November 2017

Abidjan hosts this year's EU-African Union summit. While cooperation is important, overdependency on foreign funding could be a problem, says Tanzanian political analyst Jenerali… Read more »

Africa: Emmanuel Macron's Mission in Africa - a New Approach?

Deutsche Welle, 27 November 2017

The French president's trip to Africa will attempt to demonstrate a new kind of politics as Macron seeks to break away from neocolonialism across the continent. Read more »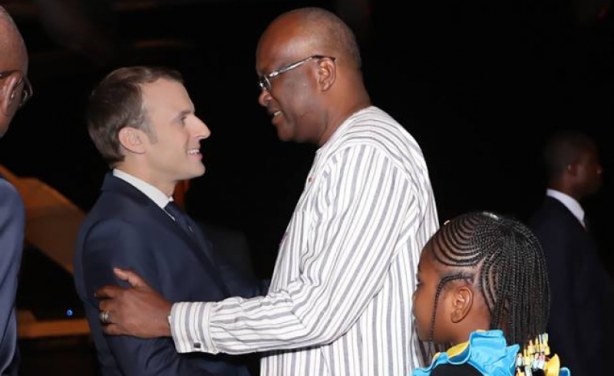 French president Emmanuel Macron and his Burkinabé counterpart Roch Kaboré à Ouagadougou.