'Urgent Action' Needed to Help South African Sexual Abuse Victims
A report by Médecins Sans Frontières has found that despite the high prevalence of sexual violence, there is insufficient access to clinical forensic services for survivors. This comes after the Department of Health designated 265 public health care facilities across the country to provide medical and psychological care to survivors of sexual violence.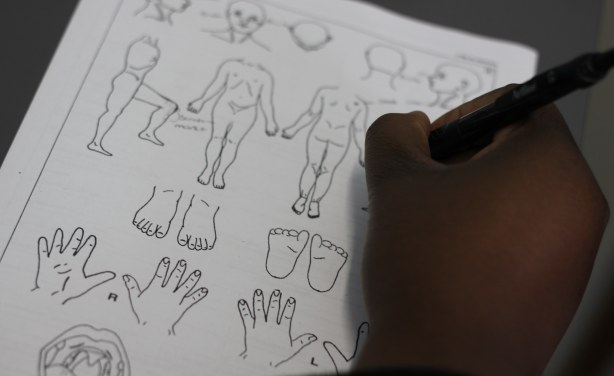 Sexual violence is a major problem in South Africa. Studies show that up to one in four women have been raped in their lifetime and yet only a small proportion of rapes, as few as 1 in 25 are reported ...
Video
Publisher:

Publication Date:

30 November 2017

Sexual violence is a major problem in South Africa, with the South African Police Services reporting 42,496 rape cases for 2015/2016. This likely ... see more »
Community Health Workers Lydia Ganda (left) and Salome Seabelo conducting community awareness activities in Boitekong township in Rustenburg.

Poh Fei Wong, MSFProject Medical Referent, spends time drawing with a child visiting the Kgomotso Care Centre in Bapong, Madibeng subdistrict.

Health promotion materials used for community awareness activities in the project.
Documents
Publisher:

Publication Date:

30 November 2017

Sexual violence is a major problem in South Africa, with studies showing that up to one in four women have been raped in their lifetime. Only a small ... see more »