Kenya to Host Exhibition For Fabled Python
The 15-foot long snake, which weighed at least 75kg, died in 1989 while receiving treatment from the Kenya Wildlife Service after it was burnt by a bush fire. The exhibition will be held at the Nairobi National Museum.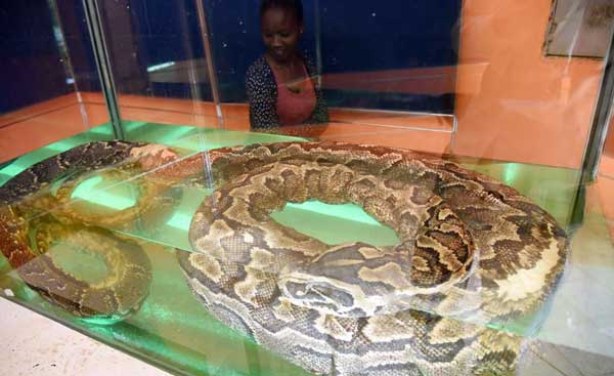 The African Rock Python popularly known as Omieri can be seen at the National Museums of Kenya.