Engineers to Sue Kenya Airways Over Dismissal
Kenya Airways has fired the 140 engineers and aircraft technical maintenance team for who participated in an illegal strike demanding that their basic pay be increased to match that of their Middle East counterparts. The national carrier says a technical assistant used to earn over U.S.$1000 and this was increased to U.S.$1900 in April 2017 after a review, but the workers are now demanding U.S.$3300.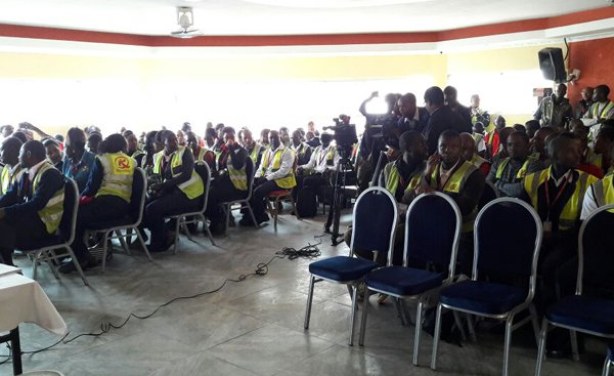 Striking KQ engineers and technicians at a press conference in Nairobi on November 30, 2017.
InFocus
The workers reportedly want their basic pay increased to match that of their Middle East counterparts. Read more »