South African Technology Agency Ordered to End 'Corrupt' Deal
The State Information Technology Agency has been instructed by the Standing Committee on Public Accounts (Scopa) to terminate multimillion-rand contracts with service provider and supplier Forensic Data Analysis. This came during a Scopa hearing held over irregular expenditure by the South African Police Service and Independent Police Investigative Directorate.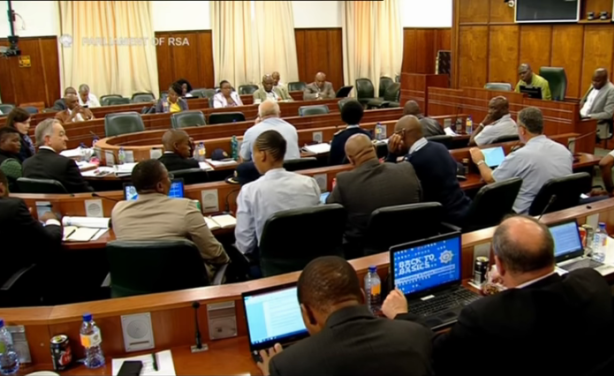 Screenshot from a SABC live stream of a Scopa hearing regarding irregular expenditure by law enforcement authorities.