Zimbabwe President Sacks Education Minister After Public Outcry
President Emmerson Mnangagwa has dropped his Primary and Higher Education Minister Lazarus Dokora, a day after reappointing him. Zimbabweans on social media and radio shows slammed Dokora for poor performance and undermining the country's education system.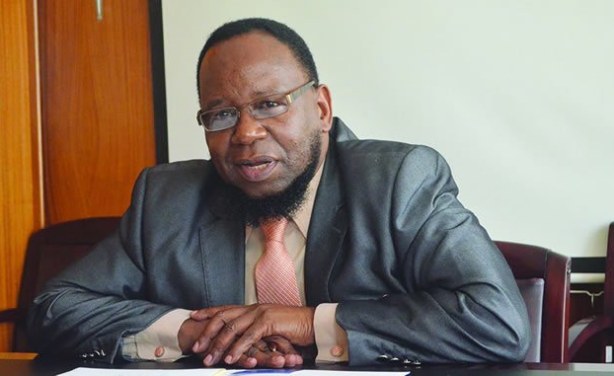 Former primary and secondary education minister Lazarus Dokora (file photo).
Zimbabwe: Mnangagwa Cabinet Saga Deepens

Zimbabwe Standard, 3 December 2017

President Emmerson Mnangagwa has been forced to drop some members of his new Cabinet before they could be sworn in after he appointed more than the stipulated five ministers from… Read more »

Zimbabwe: Mnangagwa's Disappointing Cabinet

Zimbabwe Standard, 3 December 2017

President Emmerson Mnangagwa announced a 22-member cabinet on Friday. Largely, it looks like he is that bird that just hopped from one branch to another but remained in the same… Read more »

Zimbabwe: Mnangagwa Wanted Opposition Ministers, Says Mutsvangwa

Zimbabwe Standard, 3 December 2017

President Emmerson Mnangagwa picked War Veterans leader Christopher Mutsvangwa as Information minister before hastily dropping his name after realising that the law only allowed… Read more »

Zimbabwe: Nothing Wrong With Cabinet, Says Presidential Spokesperson Charamba

New Zimbabwe, 3 December 2017

Presidential spokesperson George Charamba has defended the appointment of Perrance Shiri and Major General Sibusiso B. Moyo as cabinet ministers, claiming they were qualified and… Read more »

Zimbabwe: Bulawayo's Pleas to Mnangagwa

Zimbabwe Standard, 3 December 2017

The Bullawayo business community has urged the new government led by Emmerson Mnangagwa to come up with deliberate policies that will ensure that the city returns to its former… Read more »

Zimbabwe: President Mnangagwa Under Fire Over New Cabinet

New Zimbabwe, 2 December 2017

The presidency has downplayed opposition charges that the new cabinet announced Thursday breached the country's constitution, saying the "illegality" would be regularised before… Read more »

Zimbabwe: Cabinet Picks Illegal, President to Be Sued

New Zimbabwe, 2 December 2017

President Emmerson Mnangagwa violated the constitution when he appointed more than five non-parliamentarians as ministers on Thursday, constitutional lawyer Professor Welshman… Read more »

Zimbabwe: Cabinet - the Good, Bad, Ugly and the Opportunity

The Source, 1 December 2017

That President Emmerson Mnangagwa's first Cabinet was going to have some cronyism was expected. Loyalty points were always going to be handed out to the military and to party… Read more »
InFocus
Zimbabwe's new President Emmerson Mnangagwa has named his Cabinet, appointing senior military figures to high-profile positions. Sibusiso Moyo, the general who appeared on state TV ... Read more »

Primary and Secondary Education Minister Lazarus Dokora has been condemned by some parents, churches and other interest groups in the education sector for bringing Islam into the ... Read more »