Mystery of Kenyan Baby Admitted With Needles in Her Body
Doctors at the Thika Level Five Hospital have removed 13 of 14 sewing needles lodged in a 10-month-old baby's buttocks. She was admitted at the hospital after her mother noticed her unusual discomfort every time she sat her down.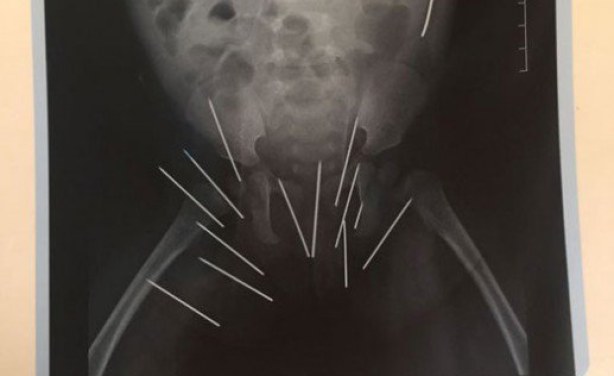 An X-ray showing 14 needles mysteriously lodged in a baby's buttocks.