Ugandan Govt Considers Hiring Cuban Doctors
The government is considering a health ministry plan to bring in 200 Cuban doctors and to hire retired Ugandan medical professors to plug manpower gaps. The Daily Monitor reports that the proposal was discussed by Cabinet at the height of industrial action by local doctors.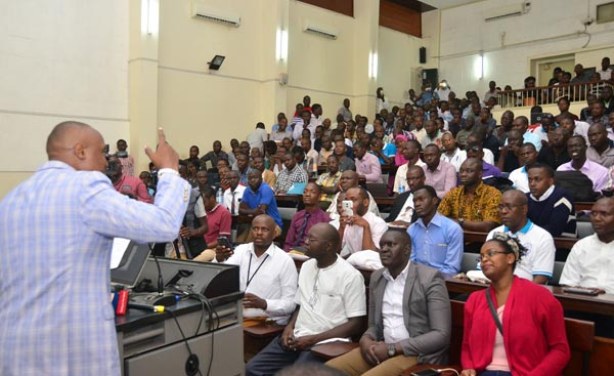 Dr Ekwaro Obuku, left, the Uganda Medical Association president, addresses doctors and journalists at the Davis Lecture Theatre at Mulago hospital in Kampala (file photo).
Uganda: Govt to Import Cuban Doctors

Monitor, 4 December 2017

The government is considering a plan by the Health ministry to bring in 200 doctors from Cuba and hire retired Ugandan medical professors to plug manpower gaps in Uganda, this… Read more »

Uganda: Don't Import Doctors, Just Check Brain Drain

Monitor, 5 December 2017

Daily Monitor yesterday revealed that the government is drawing plans to bring into the country 200 doctors from the Caribbean island nation of Cuba, and also hire retired… Read more »
InFocus
Service delivery in public health facilities is set to resume after the Uganda Medical Association on Saturday voted to suspend their strike. The suspension holds until the date ... Read more »

President Yoweri Museveni has said that he is ready to hire new health workers if those on strike don't go back to work. But an analysis by The Observer shows that this would be an ... Read more »