Mandela Funeral Funds Misappropriated - South African Watchdog
Public Protector Busisiwe Mkhwebane has released a report detailing how the "unauthorised, irregular and fruitless and wasteful expenditure" of public funds worth U.S.$22 million (R300 million) were diverted to former statesman Nelson Mandela's funeral service in 2013.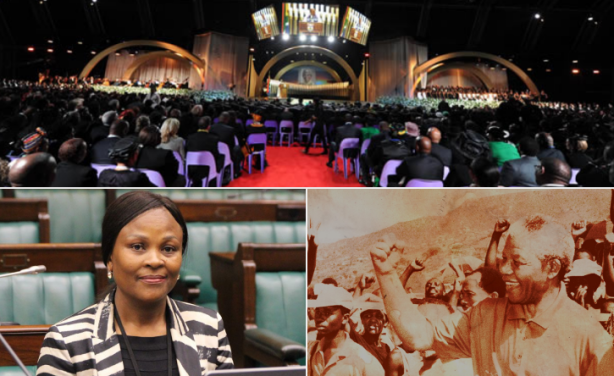 Top: The state funeral of former South African president Nelson Mandela in Qunu in the Eastern Cape. Bottom-left: Public Protector Busisiwe Mkhwebane. Bottom-right: Former statesman Nelson Mandela.