Ugandan Judge Elected to International Criminal Court
After four rounds of voting in the ongoing election to the International Criminal Court, Justice Solomy Balungi Bossa has been elected to be a judge at the Hague-based court. Japan and Peru's candidates Tomoko Akane and Banez Carranza Luz Del Carmen were the first to be elected. Six places are being filled.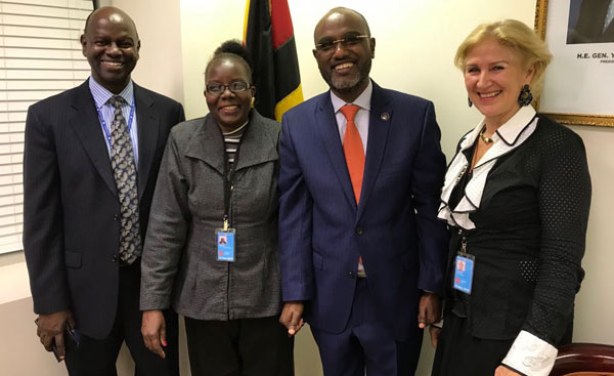 Justice Solome Bossa, second left, poses in New York on Tuesday with Uganda's Permanent Representative to the UN, Ambassador Adonia Ayebare, second right, and Mirjam Blaak, Uganda's envoy to the European Union.
InFocus
Today's African opposition represents a crisis for the 15-year-old court. But it's also a symptom of a deeper dilemma faced by the ICC: how to enforce international criminal law ... Read more »