Nigerians Are Making Fun of Their Leaders, but to What End?
The country's satire scene is growing. But most networks are afraid of angering those in power by giving it a bigger platform. However, here as elsewhere in the world, there is an age-old question over whether satire can lead to genuine change or whether it simply acts as a safety valve for people's frustrations, writes Shayera Dark for African Arguments.
Video
Publisher:

The Other News CTV

Publication Date:

7 December 2017

The Other News, a weekly satirical show hosted by Nigerian comedian Okey Bakassi. Following a similar style and format to The Daily News with Trevor ... see more »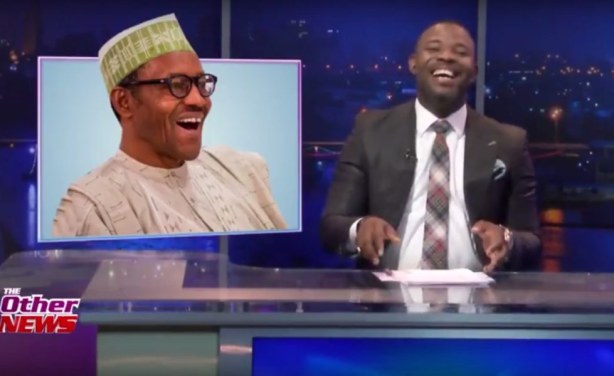 Nigerian comedian Okey Bakassi hosts The Other News.