'Queen of Nakedness' Zodwa Wabantu Fails to Turn Up for Shows
Controversial South African socialite and dancer Zodwa Wabantu's two shows in Zimbabwe have been cancelled after the socialite failed to turn up. Organisers of the shows say she was not at the South African airport where one of their staff members had been sent to accompany her to Harare.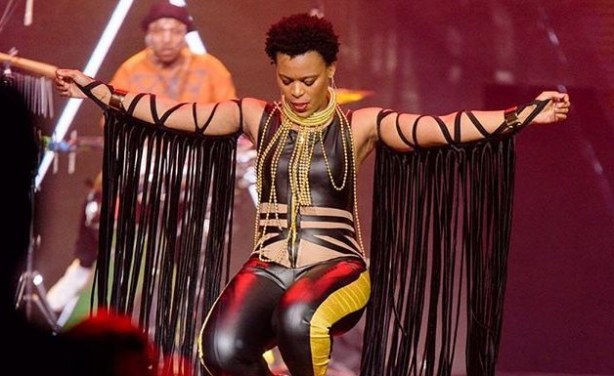 Zodwa Wabantu.(file photo).
Zimbabwe: Disappointing Zodwa Does It Again

263Chat, 7 December 2017

The South African socialite and dancer, Zodwa Wabantu has once again failed her Zimbabwean fans as she did not turn up at the Robert Mugabe International Airport ahead of her… Read more »

Zimbabwe: Zodwa Is Finally Here!

The Herald, 7 December 2017

After a false start, empty promises and a letter from one Anne Nhira to bar her from coming to Zimbabwe, South African "Queen of Nakedness" Zodwa waBantu is expected to perform at… Read more »

Zimbabwe: Zodwa Wabantu Finally in Harare!

New Zimbabwe, 2 November 2017

Controversial South African dancer and socialite, Zodwa Wabantu, is next week staging a show in Harare. Read more »
InFocus
South African dance socialite Zodwa "WaBantu" Libram, says she is now ready to perform in Zimbabwe and cannot wait to finally see her fans after she has had to cancel two of her ... Read more »

South African socialite Zodwa Wabantu says she is overjoyed at the news of Robert Mugabe's resignation as president and has contacted her agent in Zimbabwe to plan a new tour in ... Read more »