Kenya's Ruling Party Intensifies Bid to Stop Odinga Inauguration
Security agencies have reportedly held strategy meetings on handling National Super Alliance leader Raila Odinga's swearing-in event after recent criticism over the use of excessive force. Odinga says his swearing-in on December 12, will be based on the results of the August 8 presidential election, which he claims he won but was "rigged" through the manipulation of figures.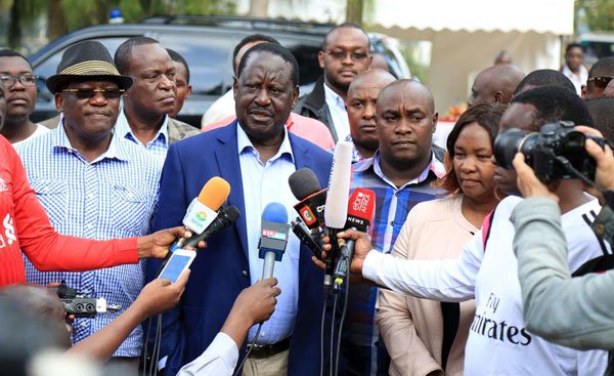 Nasa leader Raila Odinga talks to journalists on December 9, 2017.
InFocus
Attorney-General Githu Muigai says National Super Alliance leader Raila Odinga's planned swearing-in will be outside the constitution because Kenya already has a sitting president ... Read more »

National Super Alliance leader Raila Odinga says the U.S. shouldn't be concerned about his alleged violation of the Constitution as far as his swearing-in is concerned yet ... Read more »

Principal Deputy Assistant Secretary at the U.S. government's Bureau of African Affairs Donald Yamamoto has warned that the National Super Alliance's plan to swear in opposition ... Read more »