Zimbabwe's Mugabe Flies to Singapore, First Trip Since Ouster
Zimbabwe's former president Robert Mugabe has reportedly left the country for his routine medical check[up in Singapore, his first foreign trip since his ouster by his former deputy, President Emmerson Mnangagwa with the help of the army. Mugabe has left the country at a time when his former Zanu-PF party is meeting for a special congress to endorse Mnangagwa as the party's presidential candidate for the 2018 general elections.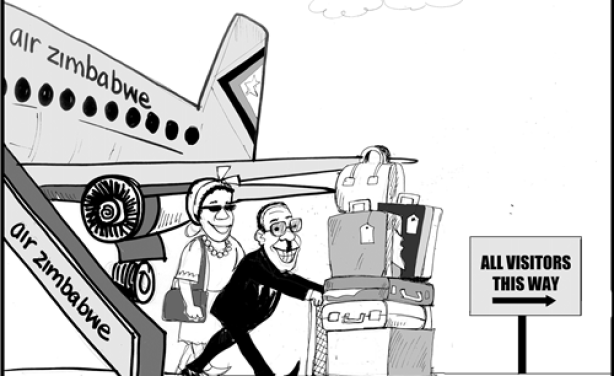 President Robert Mugabe is hardly in Zimbabwe.