South Africans Injured, Homeless After Tornado
More than a thousand people were left homeless and at least 50 injured after strong winds and hail swept through the Vaal Marina, blowing off roof tops, uprooting trees and destroying fences and walls. An assessment will be made to determine whether the Marina will be declared a disaster area.
Video
Publisher:

Publication Date:

13 December 2017

More than one and a half thousand residents who've been displaced following a tornado which struck Vaal Marina in the Midvaal, south of Johannesburg, ... see more »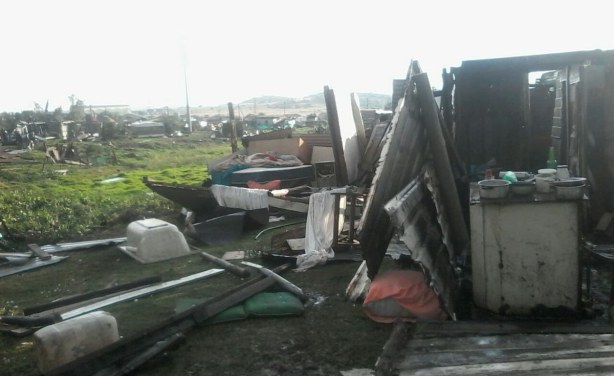 The aftermath of a tornado that swept through Midvaal.