Kenya Voted World's Top Safari Destination
This is the third consecutive year the country has won in the category at the World Travel Awards. Kenya Tourism Board chairman, Jimi Kariuki, says Kenya deserved the win since it has best safari hotspots such the world famous Maasai Mara National Reserve, Amboseli National Park, Lake Nakuru National Park as well as the Tsavo East and West National Parks.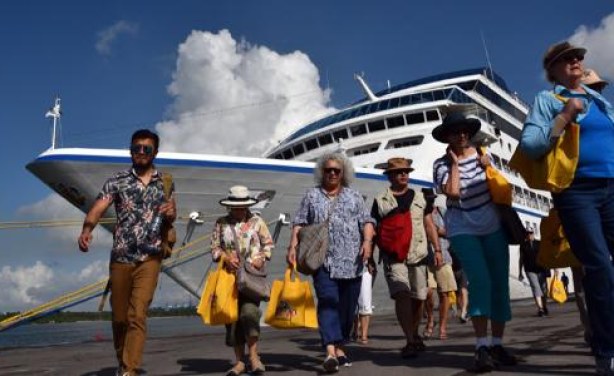 Tourists disembark from Ms Nautica Cruise Ship that docked at the Port of Mombasa with 642 passengers on board from Marshall Islands in North Pacific Ocean, November 25, 2017.