Reprieve for Zimbabwe Exemption Permit Applicants in South Africa
South Africa has granted holders of the Zimbabwean Special Permit due to expire on December 31, permission to travel as long as they produce the necessary proof of application for the new Zimbabwean Exemption Permit that will come into effect on January 1. The government has also ordered companies, learning institutions and banks to continue offering services to the applicants until they receive the new permits.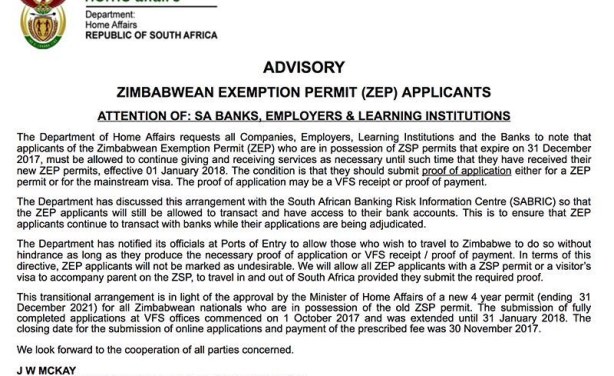 DHA statement on Zimbabwean Exemption Permit.