Implementation of Kenya's Amended Electoral Laws Suspended
High Court judge, Chacha Mwita, has issued the order to avoid confusion on the laws which are in force until March 16, 2018, when the court will issue its verdict. In October Jubilee Party MPs agreed to change the Elections Act to give more recognition to the manual tallying and transmission of the results than the electronic system.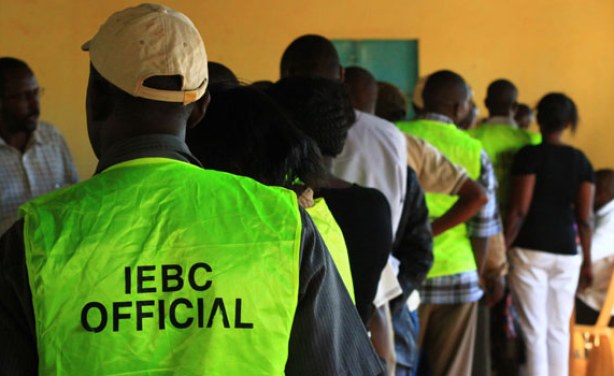 Independent Electoral and Boundaries Commission officials (file photo).
InFocus
One of the amendments introduced in the controversial Bill states that the financial penalties on election officials who fail to do their job will also be doubled from about ... Read more »

Legislators have also reiterated that their leader, Raila Odinga, will not take part in the planned October 26 presidential election. The changes to election laws target the ... Read more »

The Jubilee party wants to give more recognition to the manual tallying and transmission of the results than the electronic system. It is also understood that a bill proposed by ... Read more »