Zimbabwe Sanctions to Remain for Now, Says Trump Administration
The Donald Trump-led United States administration has tabled a raft of tough conditions to be met before full engagement with Zimbabwe and removal of sanctions, setting the stage for a possible clash with President Emmerson Mnangagwa's Zanu-PF government. This came as opposition leaders visited the U.S. on a diplomatic mission to present the country's state of affairs.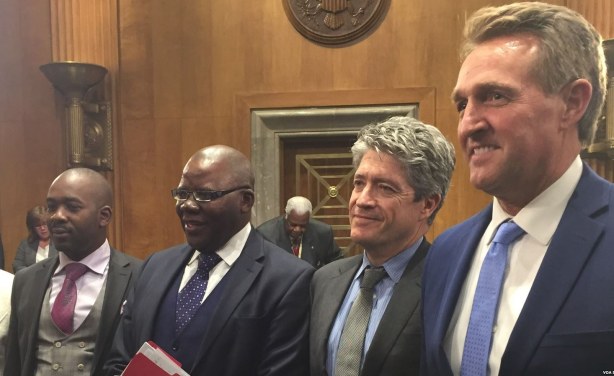 From left Zimbabwe opposition leaders Nelson Chamisa, Tendai Biti, U.S. Senators Jeff Flake and Author Peter Godwin.