Perjury Charges Filed Against South Africa's President Zuma
Official opposition party the Democratic Alliance has filed charges of perjury against President Jacob Zuma. In an affidavit filed on 29 October 2016, Zuma stated that the release of former public protector Thuli Madonsela's 'State Capture' report would be sanctioned if she produced a final version of the document. However, Zuma later claimed his agreement to the release was the result of a typing error in the affidavit and that it was his intention to say that the report should not be released.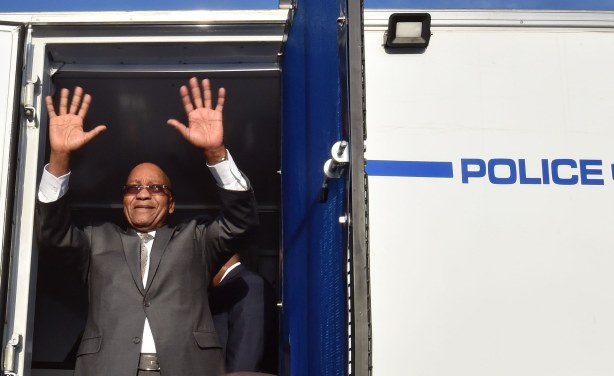 President Jacob Zuma (file photo).
InFocus
North Gauteng High Court Judge President Dunstan Mlambo has ordered President Jacob Zuma to pay the legal costs of his failed attempt to stop the release of former public protector ... Read more »