Shock as South Africa's Zuma Calls Kathrada Letter Fake
Late Ahmed Kathrada was a struggle stalwart and close friend of late former president Nelson Mandela. He served a 20-year jail term on Robben Island and Pollsmoor Prisons for treason and was released in 1990. Kathrada wrote a letter to President Jacob Zuma asking him to resign. This followed reports of his links to the Gupta family who were implicated in the state capture report by former public protector Thuli Madonsela. The report described them as having an influence on the president and his decisions regarding appointments to key ministerial positions, among others.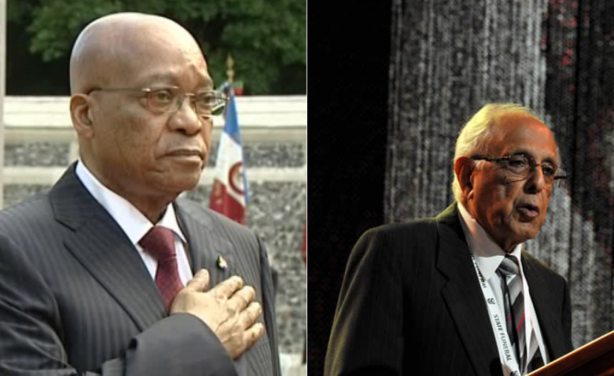 President Jacob Zuma and late former African National Congress stalwart Ahmed Kathrada.
InFocus
Affectionately known as Kathy, Ahmed Kathrada - who was a close friend and fellow Robben Island prisoner with Nelson Mandela - has passed away at the age of 87. Read more »

Former finance minister Pravin Gordhan will speak at a memorial service for late struggle icon Ahmed Kathrada in Pretoria. Gordhan called on South Africans to mobilise against ... Read more »