Botswana President Khama Leads by Example, Waves Goodbye
Outgoing President Ian Khama has revealed his plans to continue serving Botswana post-retirement in various areas including patronising arts, football, as well as serving as champion of Vision 2036. Khama is expected to bid farewell to communities in all 57 constituencies before ending his 10-year reign on April 1.
Botswana: Khama Steps Down Happy

Botswana Daily News, 17 December 2017

President Lt Gen. Dr Seretse Khama Ian Khama says he is stepping down at the end of his term in office a happy man, and that he has learnt a lot from Batswana. Read more »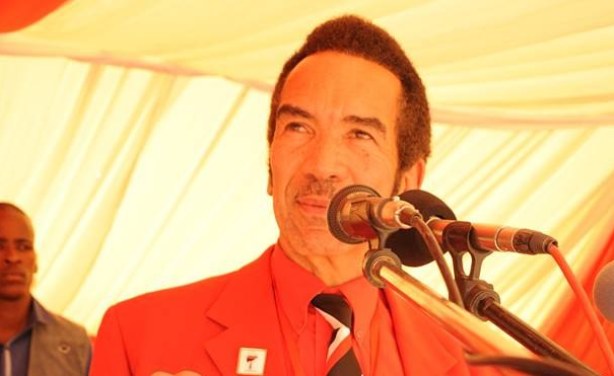 President Ian Khama of Botswana (file photo).
Botswana: President Khama Starts Farewell Tour

Botswana Daily News, 14 December 2017

Multitudes braved the scotching sun yesterday morning (December 14) to go and bid President Lt Gen. Dr Seretse Khama Ian Khama fare well at the Moshupa kgotla as he kick-started… Read more »

Botswana: Zuma Salutes Khama

Botswana Daily News, 19 November 2017

South Africa President, Mr Jacob Zuma says President Lt Gen. Dr Seretse Khama Ian Khama's 'sterling work' in the region has not gone unnoticed. Read more »

Southern Africa: Khama Bids SADC Farewell

Botswana Daily News, 20 August 2017

President Lt Gen. Dr Seretse Khama Ian Khama has bid farewell to fellow southern African leaders at the 37th SADC Ordinary Summit for Heads of State and Government Summit in… Read more »