No Ambulance for Pregnant Ugandan Woman? Boot of a Car Instead
A pregnant woman became one of the victims of over-stretched health services when her husband had to hire a car to take her to Adjumani Hospital to deliver her baby. The region in which the couple live plays host to South Sudanese refugees and is grappling with overpopulation, which affects education, health and other services.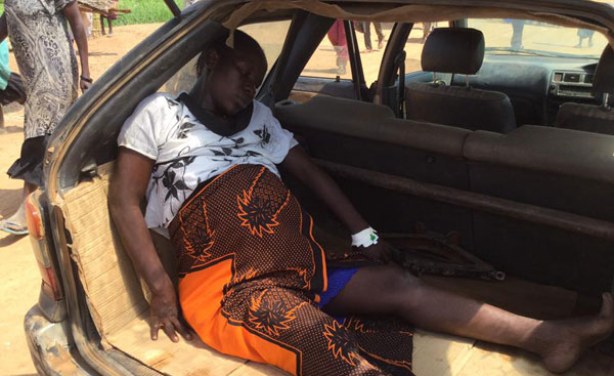 Jamila Faidah in the boot of a Toyota G-Touring before being transported to Adjumani Hospital to deliver.
InFocus
Uganda is struggling to secure the help it needs to care for those forced across the border from South Sudan by war and hunger. Read more »