Cyril Ramaphosa - A Profile of South Africa's ANC's New Leader
Cyril Ramaphosa graduated with a degree in law in 1981, then embarked on a 20-year career in the private sector through his investment holding company. Ramaphosa failed in his bid to become Nelson Mandela's deputy in 1994, losing the contest to Thabo Mbeki. Now the head of the ruling party, Ramaphosa said: "The African National Congress (ANC) wishes to send a clear message to all South Africans that we are resolved to be a more responsive and more accountable leadership and movement," during his inaugural speech following his election at the ANC's 54th National Executive Conference.
South Africa: Who Is Cyril Ramaphosa?

The Conversation Africa, 20 December 2017

South Africa's governing party, the African National Congress (ANC), has a new president - Cyril Ramaphosa. But who is he? Read more »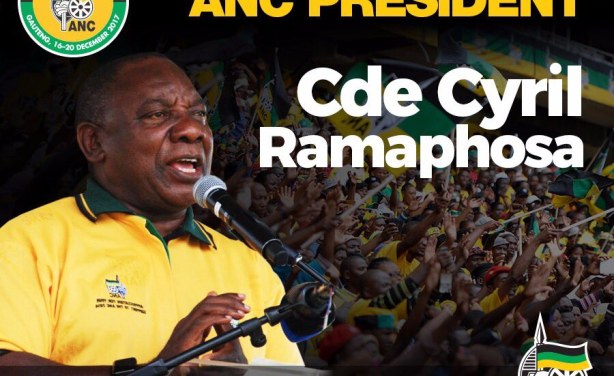 ANC President Cyril Ramaphosa.
InFocus
"Rampahosa has a window of opportunity now to win our trust and to start ridding the state of some of the most obvious rot. If the Great Negotiator can do all that ahead of 2019, ... Read more »

Delegates at the African National Congress's 54th national elective conference have elected Cyril Ramaphosa as the organisation's new president. Ramaphosa defeated Nkosazana ... Read more »

Despite the prominence of presidential contender Cyril Ramaphosa in South African public life, he has been described as a private, even enigmatic, person. In an interview with ... Read more »