U.S. YouTuber Says Kenyans Are Late for Everything
YouTuber Justin Bradford has released a video wondering why Kenyans are incapable of arriving for appointments on time. According to Bradford, Kenyans schedule a time for when something should happen, then wait for four hours before it actually happens.
Kenya: American Blasts Kenyans for Their Tardiness

Nairobi News, 21 December 2017

After wowing Kenyans with a viral video of him shouting mbao mbao! at a train station in Oregon, United States, Justin Bradford has come out to blast Kenyans for their tardiness. Read more »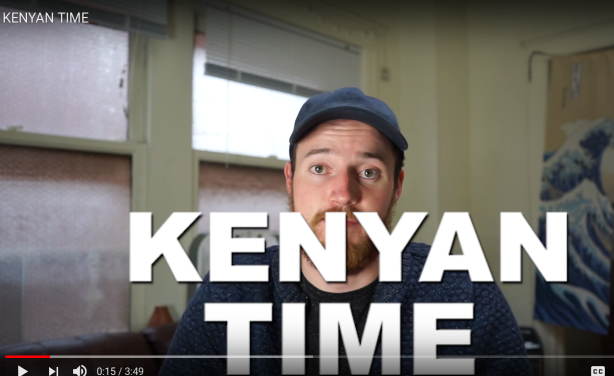 Justin Bradford.
Video
Author:

Justin Bradford

Publisher:

Publication Date:

22 December 2017

There is time, and then there is Kenyan time. This video explains the epidemic that is "Kenyan Time." If something starts at 2:00 p.m. you should just ... see more »