South African President Zuma Appeals State Capture Judgment
President Jacob Zuma has filed an application to appeal a North Gauteng High Court ruling which ordered him to establish a judicial inquiry into state capture and to pay costs for his failed attempt to stop the release of former public protector Thuli Madonsela's report which probed alleged undue influence by the controversial Gupta family over President Zuma.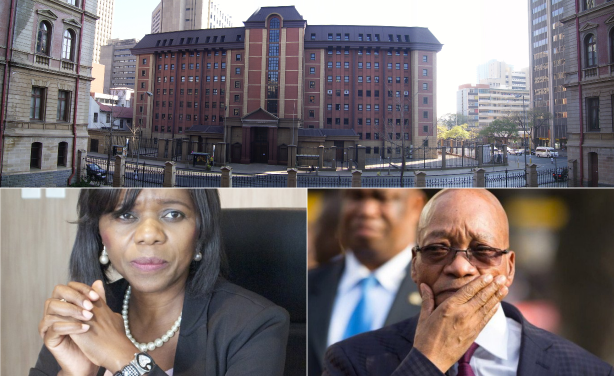 Top: North Gauteng High Court. Bottom-left: Former public protector Thuli Madonsela. Bottom-right: President Jacob Zuma.
InFocus
Official opposition party the Democratic Alliance has filed charges of perjury against President Jacob Zuma. In an affidavit filed on 29 October 2016, Zuma stated that the release ... Read more »

North Gauteng High Court Judge President Dunstan Mlambo has ordered President Jacob Zuma to pay the legal costs of his failed attempt to stop the release of former public protector ... Read more »

President Jacob Zuma's integrity as a leader took centre stage during the North Gauteng High Court hearing of his application to review the remedial action contained in former ... Read more »