Cape Town Faces Stricter Water Restrictions
Level 6 water restrictions have been implemented. Urban households are required to reduce water usage by 45%, and agricultural users to reduce consumption by 60%. However, individual households with more than four occupants, or people with specific health requirements, need to apply to the City for an increase in the minimum water allocated.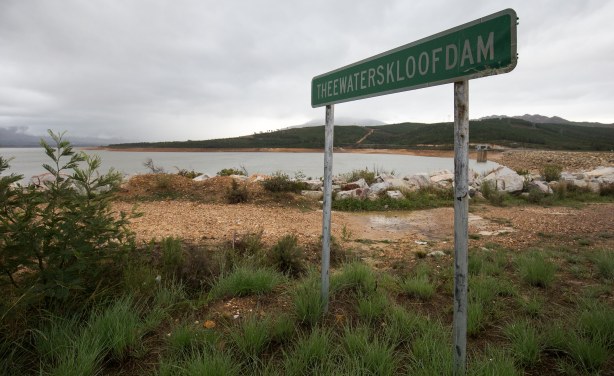 Theewaterskloof Dam provides more than half of Cape Town's water.
InFocus
According to the City, Day Zero is when almost all of the taps in the city will be turned off and residents would have to queue for water at approximately 200 sites across the ... Read more »

The Western Cape's call on the national government to offer assistance in the province's drought crisis comes as Cape Town Mayor Patricia De Lille said only half of Cape Town ... Read more »

The City of Cape Town and the greater Western Cape region is experiencing the worst drought in over 100 years with Level 5 water restrictions being imposed by the City in an ... Read more »