Ugandan Power Firms Plan to Invest Millions in 2018
Five electricity companies have submitted investment plans for 2018 to the Electricity Regulatory Authority in Uganda, all of them signalling an increase in capital expenditure. In particular, Umeme - the country's largest energy distributor - is asking for approval to invest U.S.$155 million to refurbish old networks, build new power sub-stations and improve the network across the country.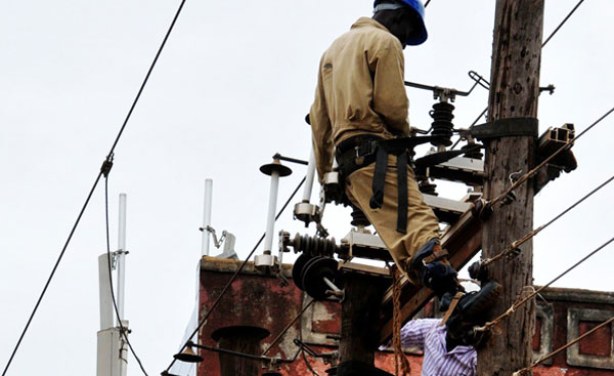 Umeme workers installing a transformer on an old electricity pole in Kampala.
Uganda: How to Balance Power Generation and Use

Observer, 28 December 2017

In October 2017, Uganda welcomed its second grid-connected solar photovoltaic power plant, the Tororo Solar North Plant, which boosts the country's electricity generation capacity… Read more »

Uganda: Umeme to Invest US$155 Million in 2018

Independent (Kampala), 27 December 2017

Uganda's electricity distributor, Umeme, is to invest $155 million during 2018 to among other things, refurbish old networks, build new power sub-stations and improve the network… Read more »
InFocus
The president has met with the bank's President, Akinwumi Adesina, and explained to him how the outstanding debt burden is crippling the country's dream of providing affordable ... Read more »